Getting ready is one of my favorite moments to capture. Months of planning has finally come down to hours and there're always lots of emotions in the room. However, the beautiful getting ready photos don't just create themselves; they result from good preparation and having a good photographer, of course.
As many you of may already know from my work, I'm all about documentary style in wedding photography, and I always try to be as unobtrusive as possible. But that doesn't necessarily mean we can't prepare in advance for better photographs. I often think of wedding photography as a big collaboration between the couple and myself. It is an art project that we all take part in and help each other to create better work.
So here are a few tips you can do to help achieve that beautiful getting ready photos you've always wanted!
1. Pick a spacious room with lots of natural light to get ready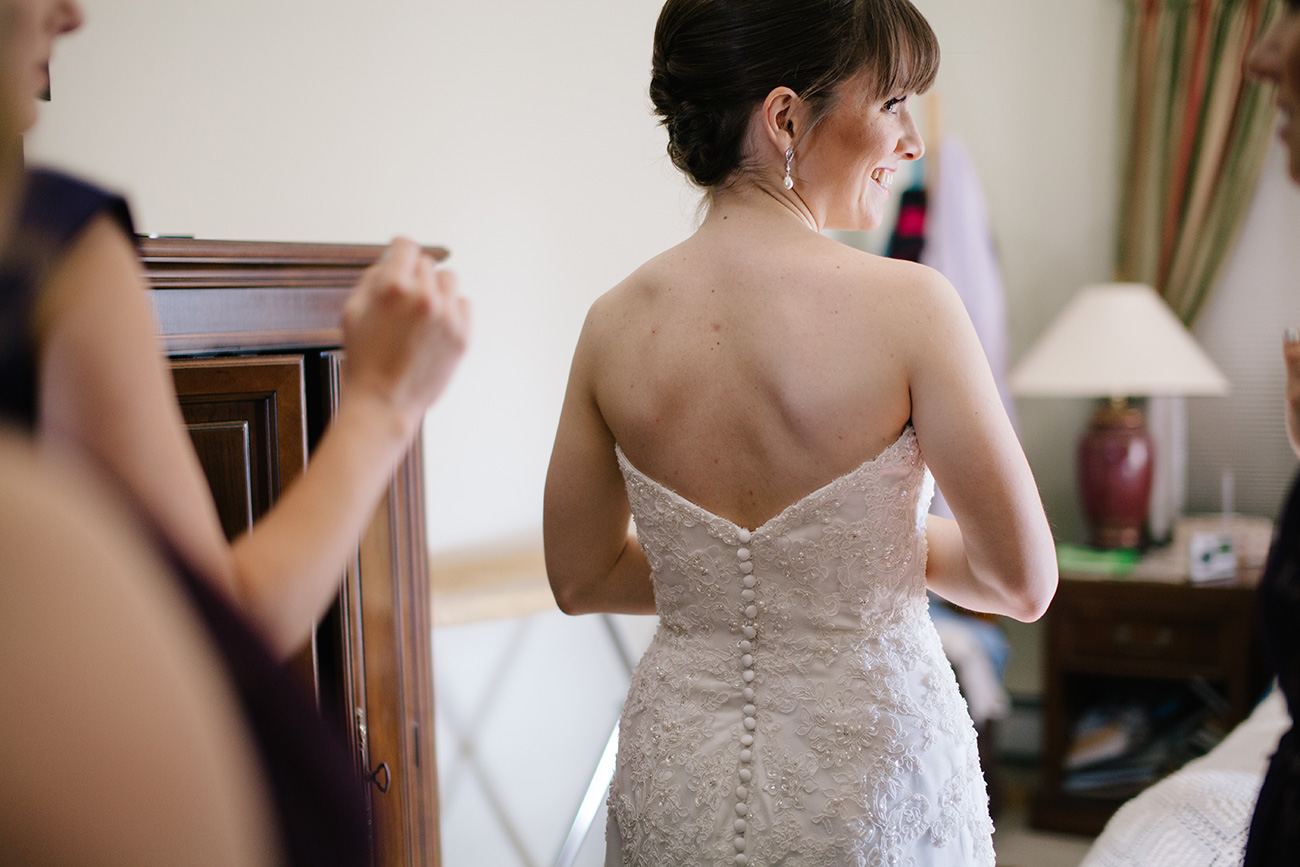 Your pre-wedding space is where you'll spend many hours getting pampered before the busy day so during your wedding planning, think of a good location to get ready. It doesn't have to be enormous but should be enough for everyone to comfortably move around and feel relaxed (music on, champagne out!). That also means I can move around to capture the best pictures. Don't forget to think of how this space fits in your vision. For example, if your wedding has a rustic style, perhaps a wooden room will work best.
Also, natural light is gold in creating candid images. When the light comes from different directions through the windows, it is softer and more flattering, making people look absolutely fabulous. Artificial light, particularly the orange tungsten light, is incredibly tricky to work with if mixed with natural light. I usually prefer to turn off these light sources and try to work with the window light as much as possible.
2. Keep the room clean
It's tough to be organized on such a busy day but I highly recommend to keep clutter to a minimum. A background can make or break the photos, complete a beautiful moment or take the attention away from it, so it's important to keep an eye on what surrounds you. A helpful tip is to ask a friend to help out with keeping the room clean by throwing away the trash, hiding suitcases below the bed or in another room, hanging extra clothes in the closets, and so on!
3. Get the details you want to photograph together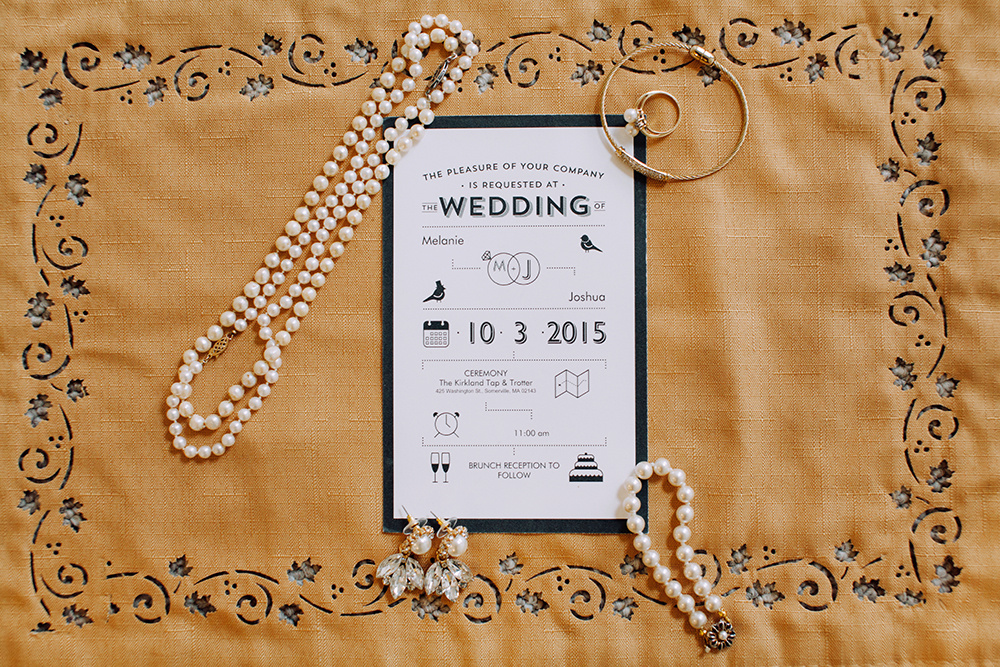 If you have a few things that hold special memories to you and you want them to be photographed (wedding invitation, grandmother's necklace,…), get them together in one place so we can save time (and energy!) and also make sure that nothing is missed out. As soon as I arrive at the location, I'll always wander around the room to find a perfect spot and light for detail shots, so if everything I need is already prepared, I can work more efficiently then move onto photographing something else.
Same idea – if you have a beautiful hanger for your wedding dress, have a bridesmaid taken the dress out of its cover and hang it on ahead of time.
4. Don't forget about the guys!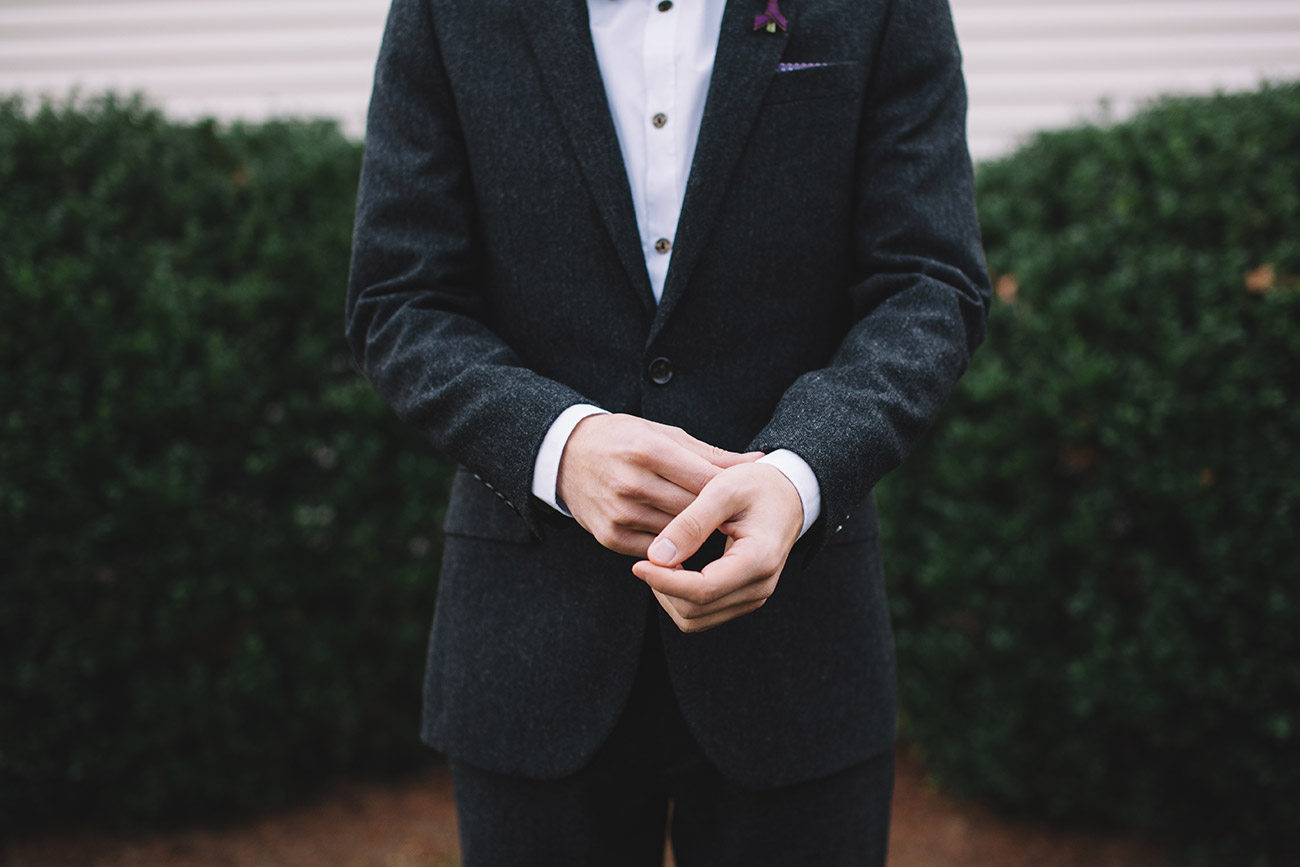 And this point is especially important for me. I'm a one-person team and sometimes I do have an assistant, but in order to capture both the bride and groom's getting ready moments, I need to plan accordingly.
Beside that, pretty much everything above applies the same way to the guys. To capture the moments best, the groom and groomsmen will also need to be in a well lit room with clean background. I prefer to come in when the groomsmen are fully dressed and the groom is dressed in his pant and shirt, so I can get a few shots of the groom getting ready (putting on his cufflinks, tying his tie and such).
5. Share your vision
Above all, share your vision with me.
From day one, you have all these ideas in mind for your wedding and you bring me onboard to make your vision come alive with my unique photography style. I'm here to collaborate with you to create photo essay that speaks for your special day, so don't hesitate to discuss anything you'd love to photograph or any concerns you may have.
Would love a photo of your dad seeing you in your wedding dress for the first time? Or a moment with your mom? Let me know and I'll make sure to add those special pictures in!
A little extra: At the end of the day, what matters most is that you feel relaxed and enjoy this big day as much as possible. So savor the moments. Hug. Laugh. Cry. Forget about the darn cameras. Feel the emotions. Enjoy yourself with your beloved people. And trust me to create the photos you'll love.
---
---
You might also like
---